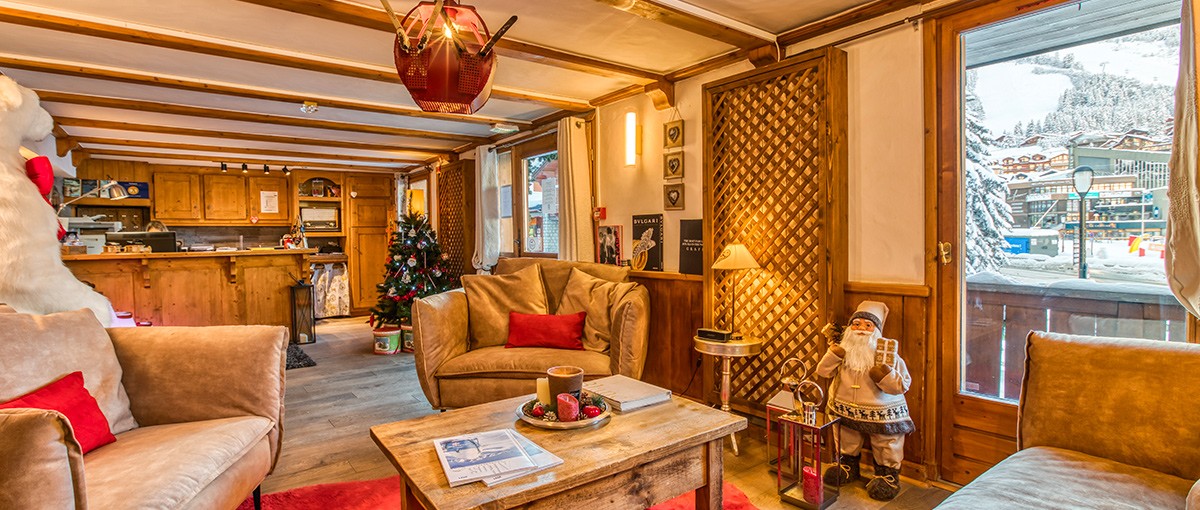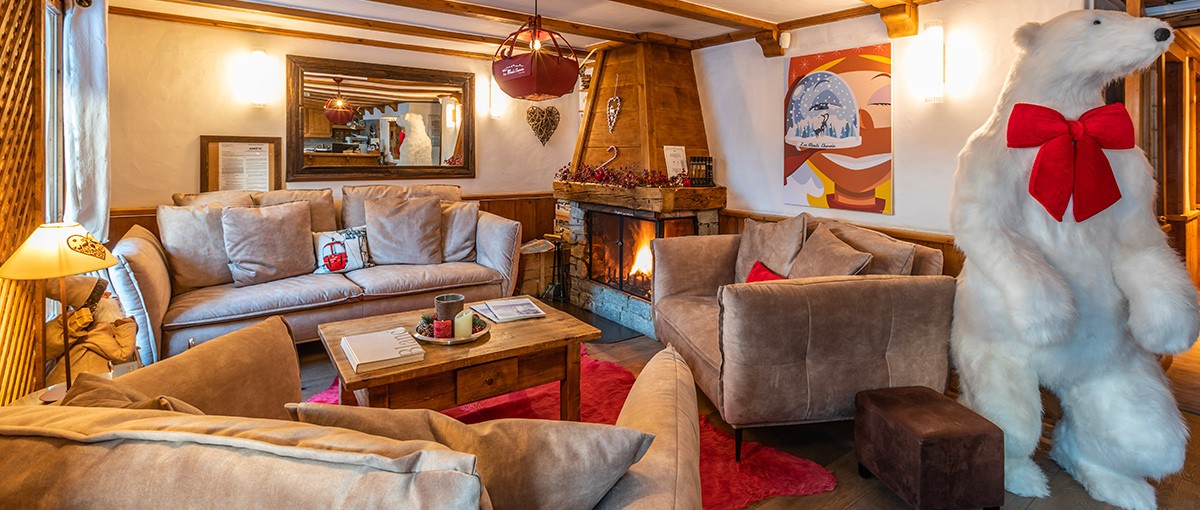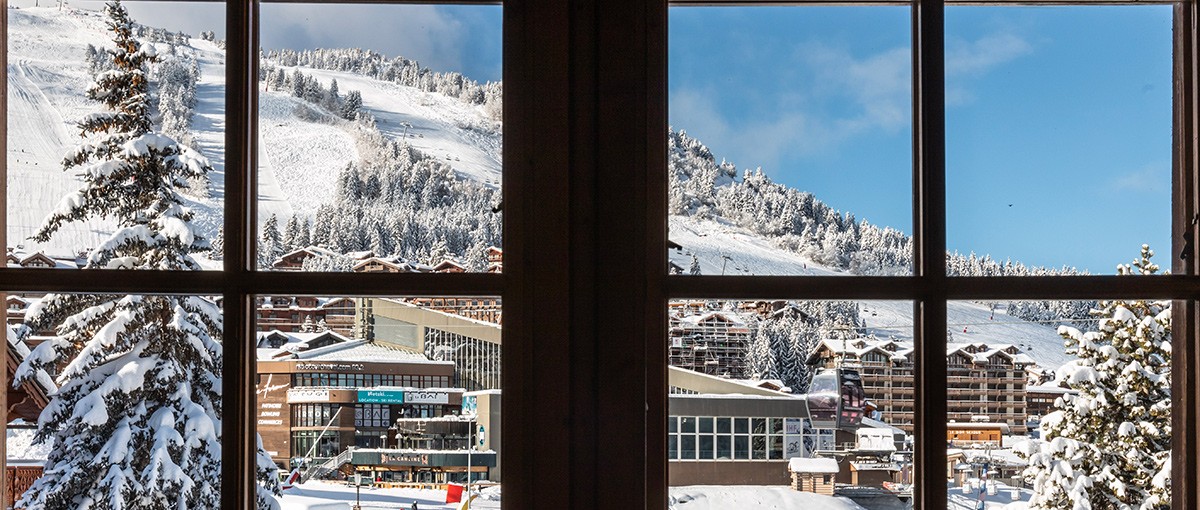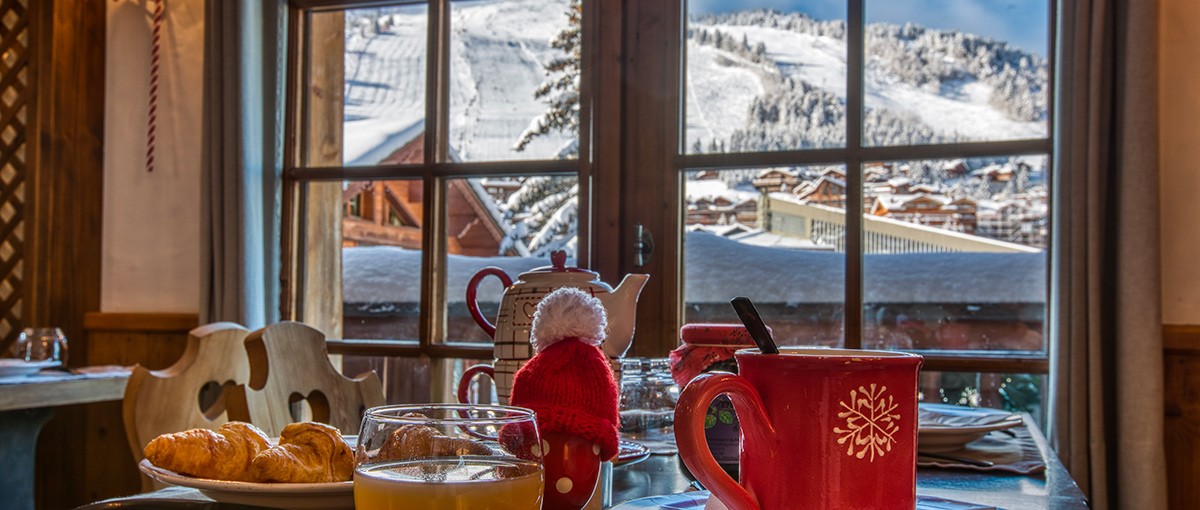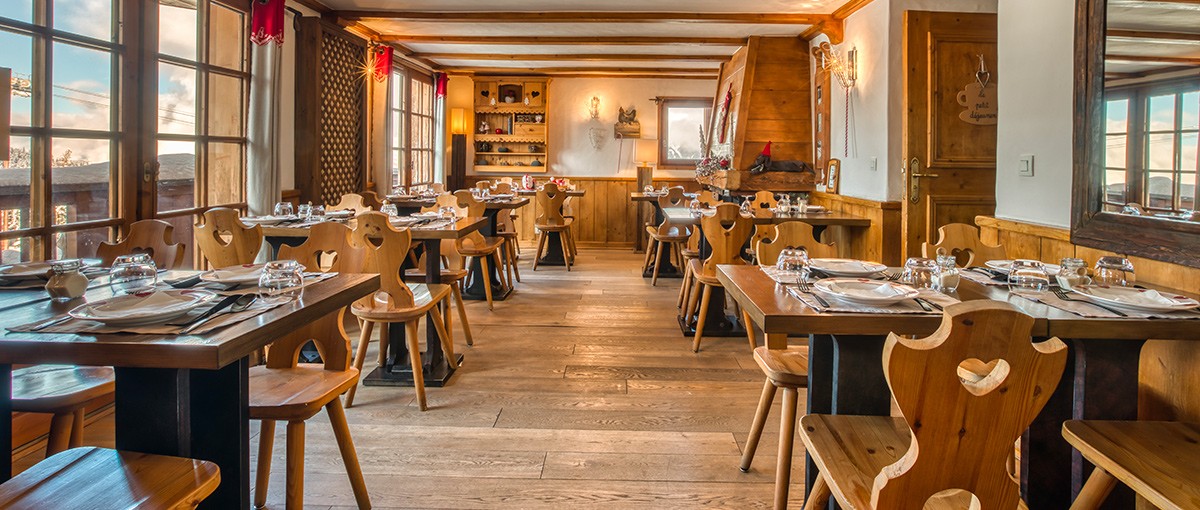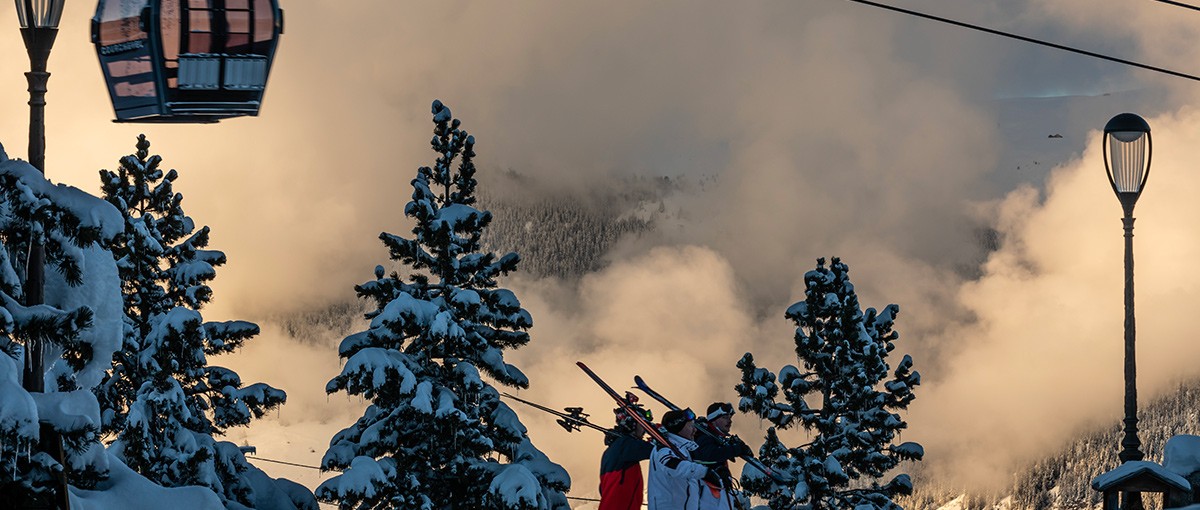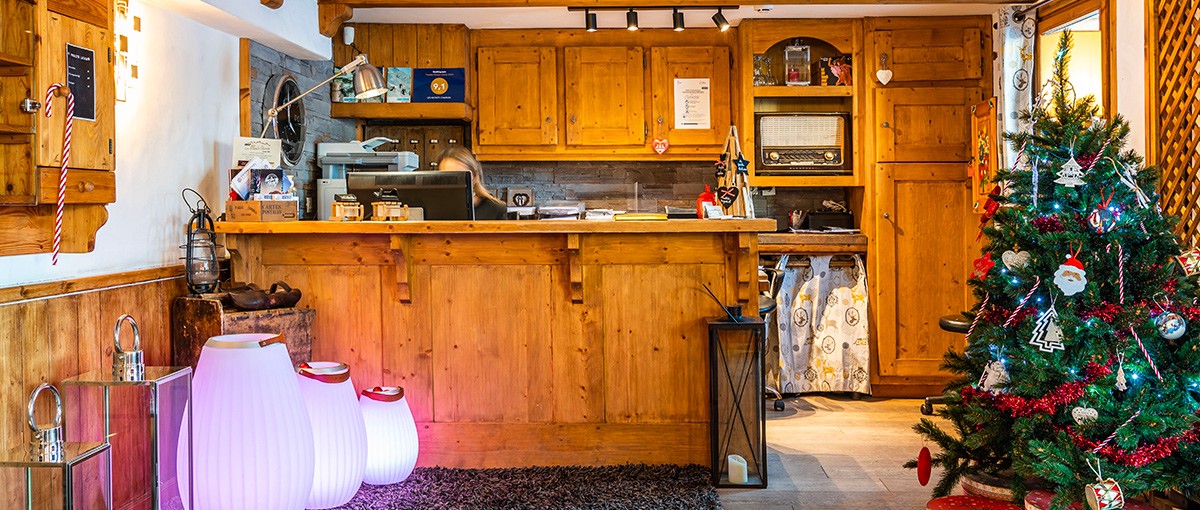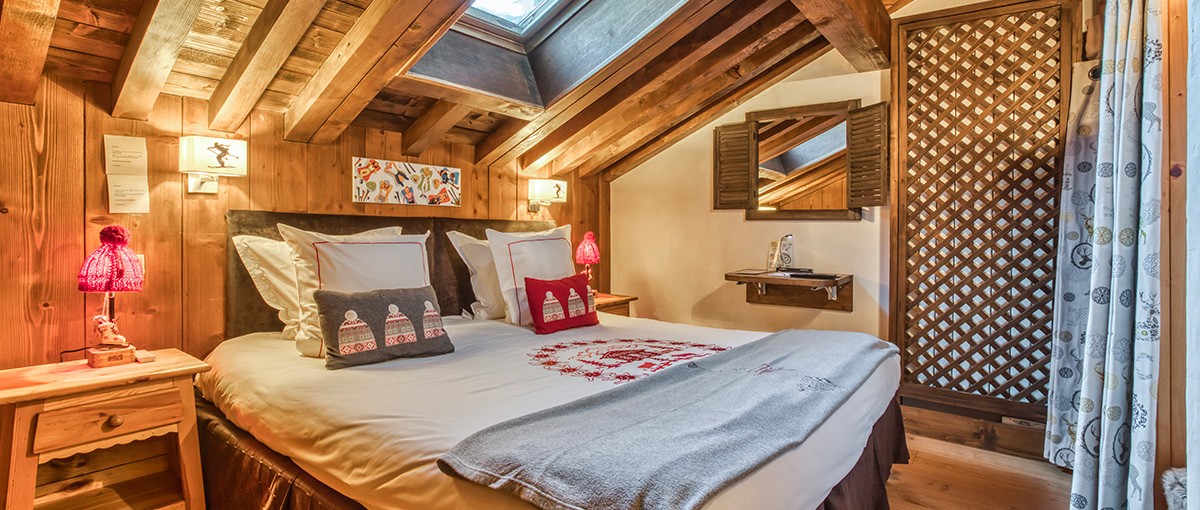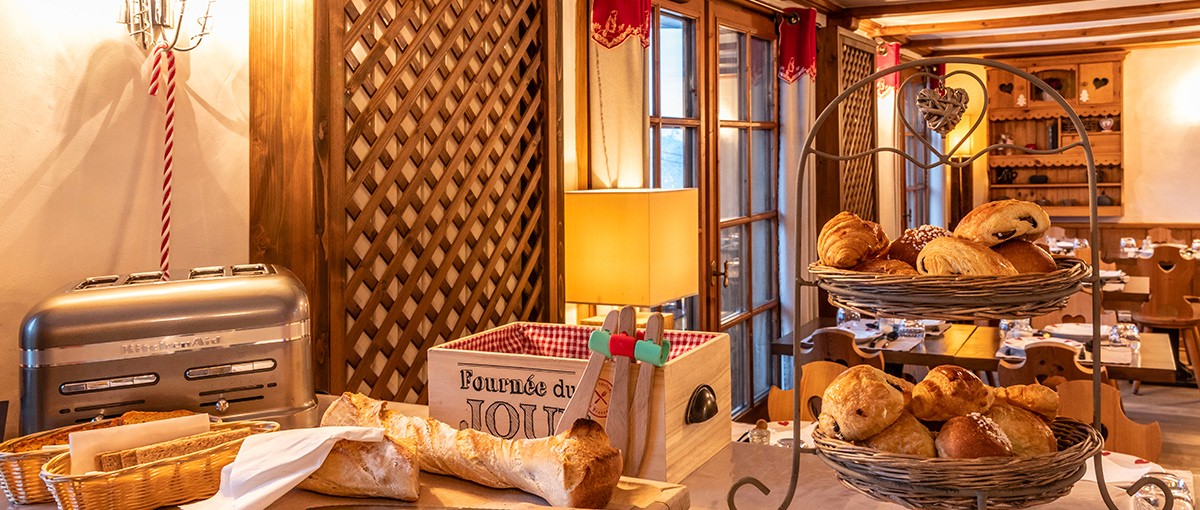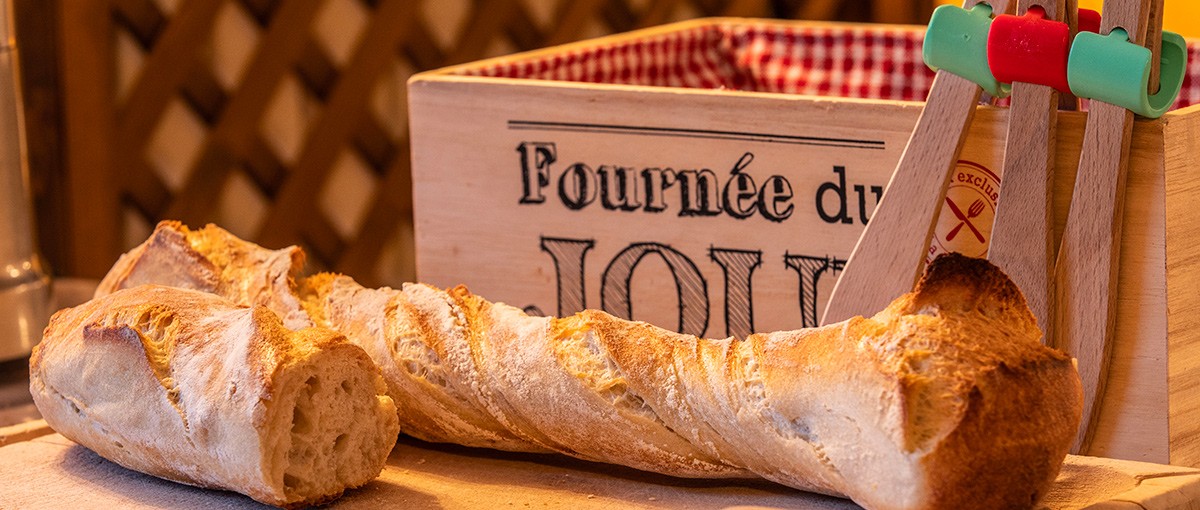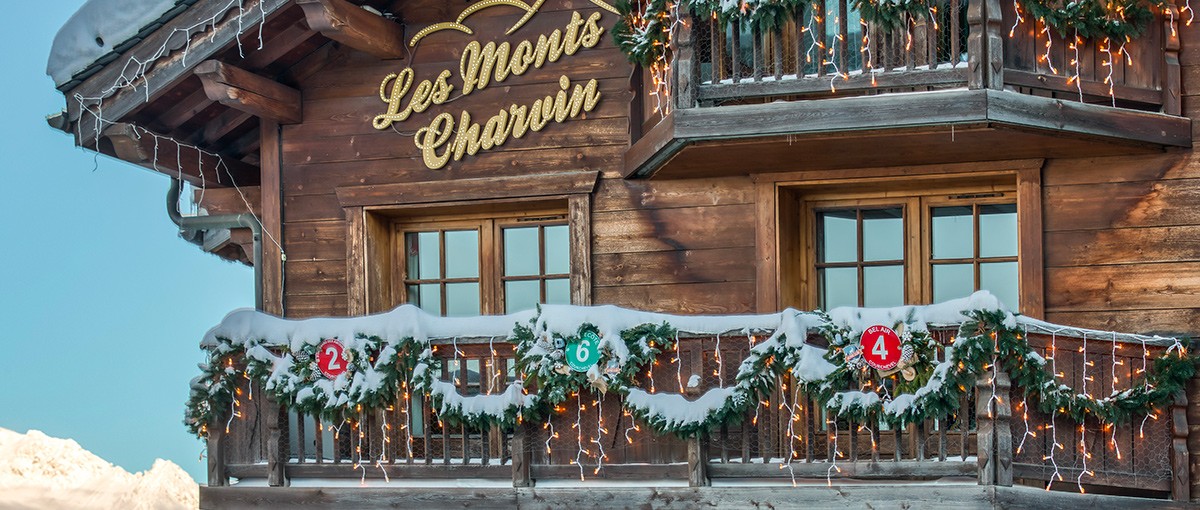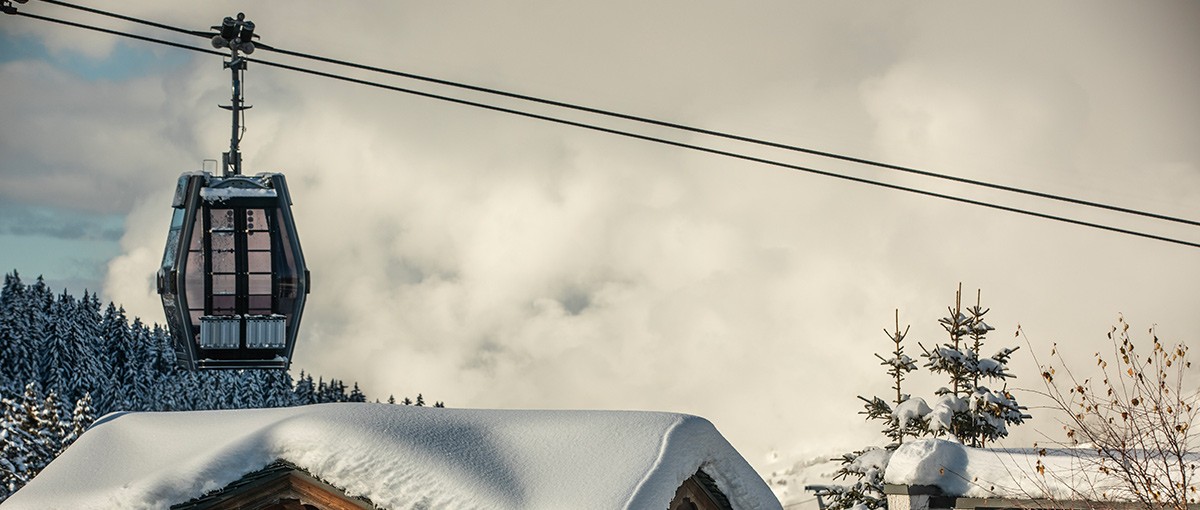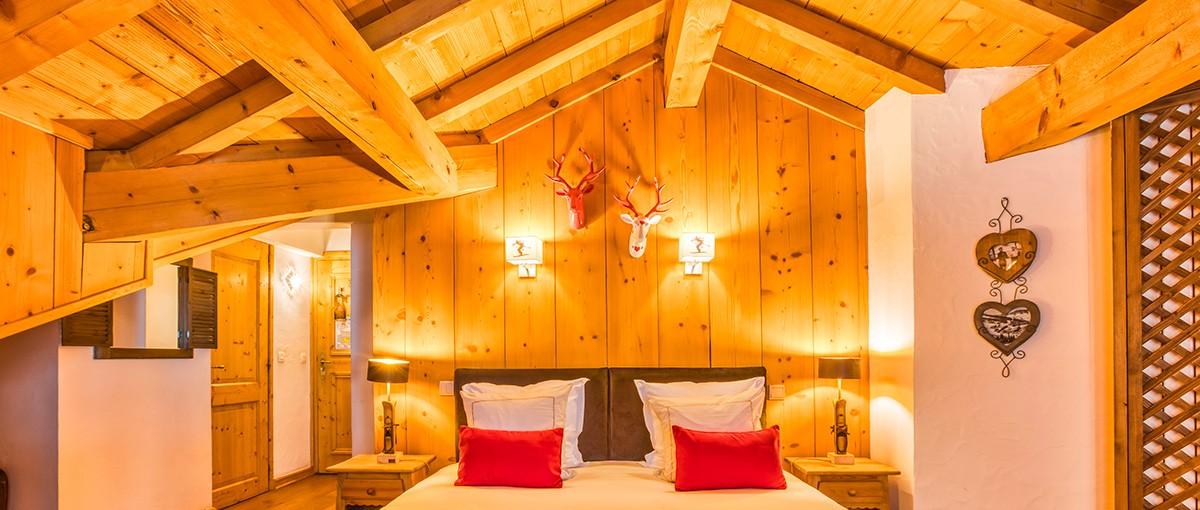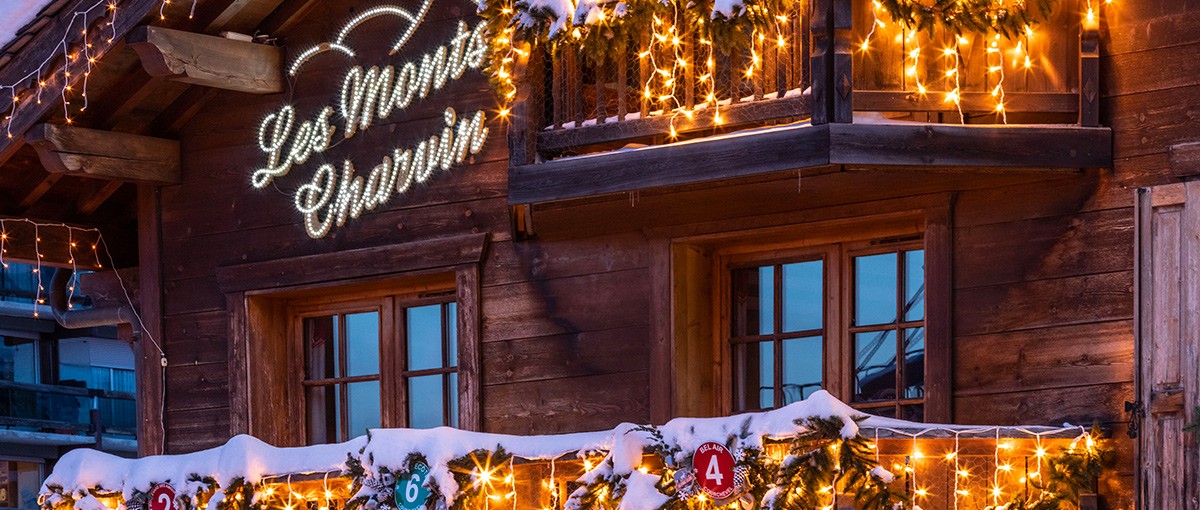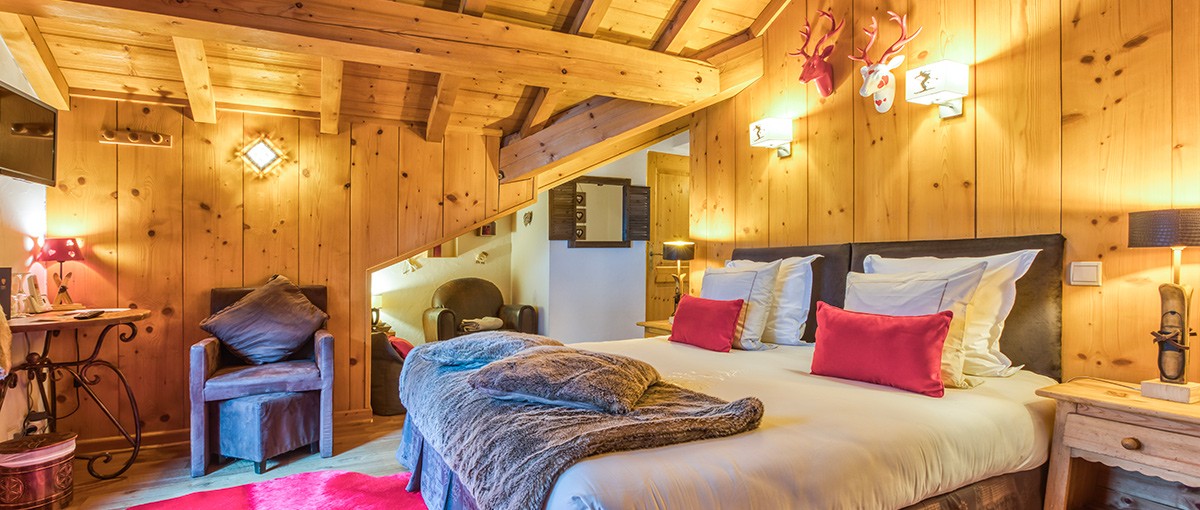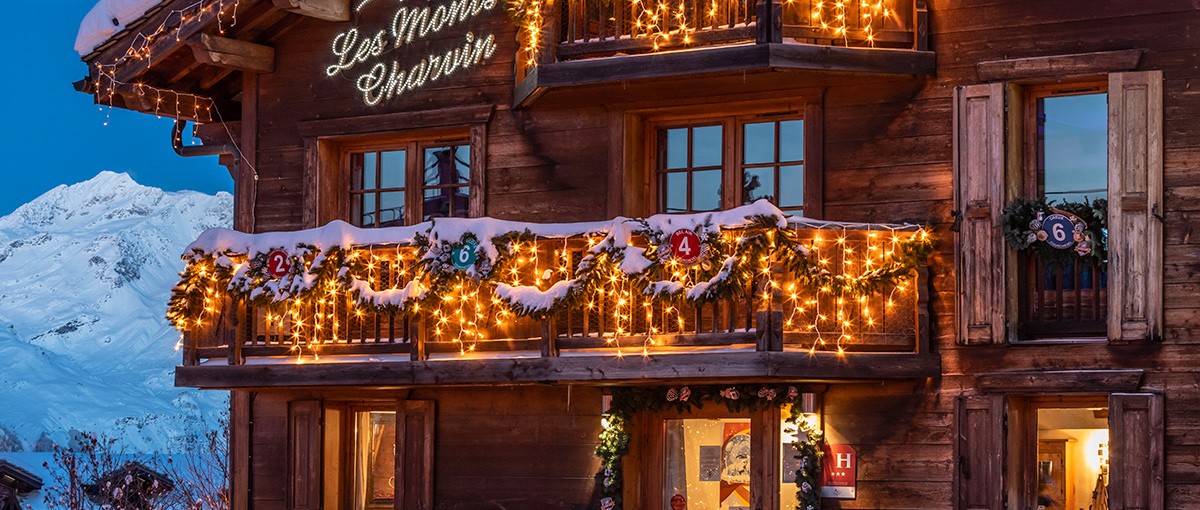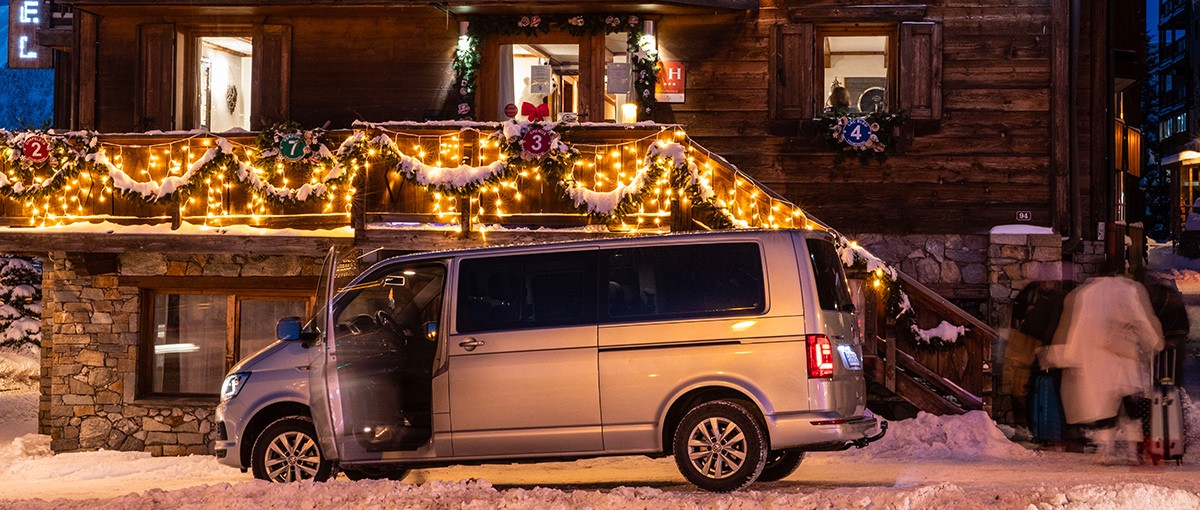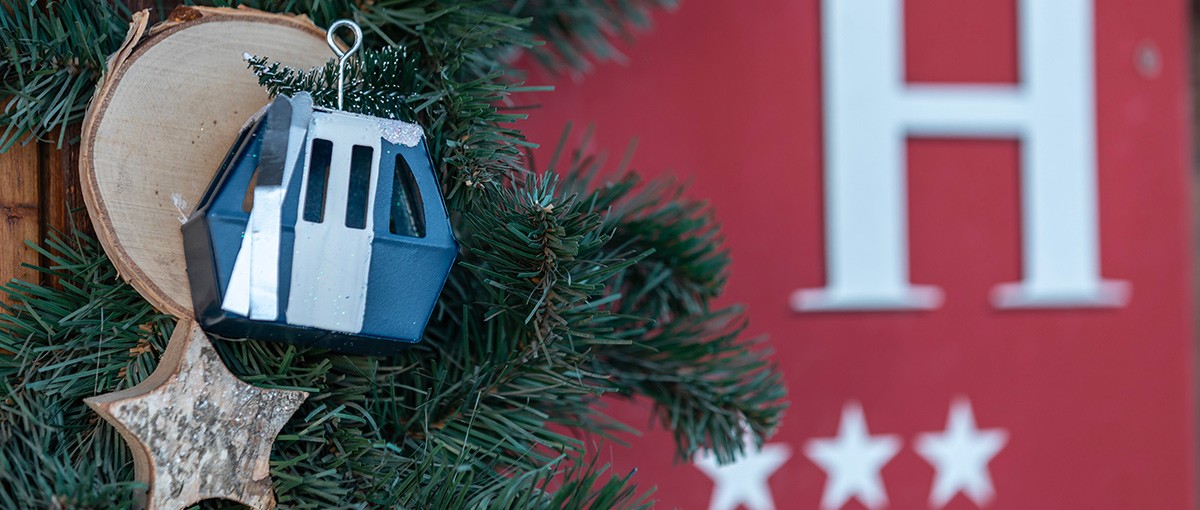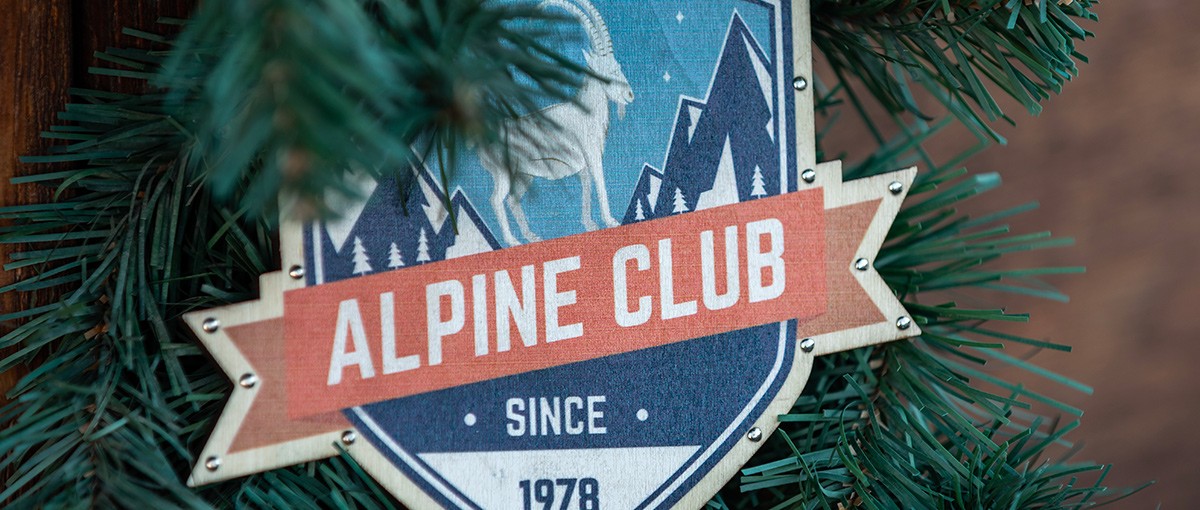 Hotel in the heart of Courchevel 1850
At the center of Courchevel 1850, discover a warm and modern place, refined in a beautiful and authentic Savoyard spirit...
---
Being eco friendly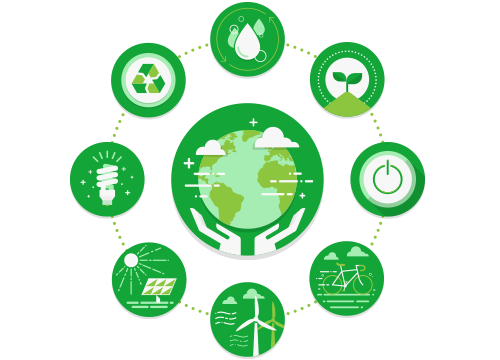 We take actions to preserve our planet!
Concerned about the impact on our environment, the Monts Charvin Hotel tries as much as possible, to act in an ecologically responsible way:
restricting and recycling waste
displaying numerous advices of energy saving in hotel
lighting by energy-saving bulbs
using biodegradable household products
offering customers fresh local products from organic farming
Our priority today is to combine the complete satisfaction of our customers with simple actions to preserve the planet.
---
Atmosphere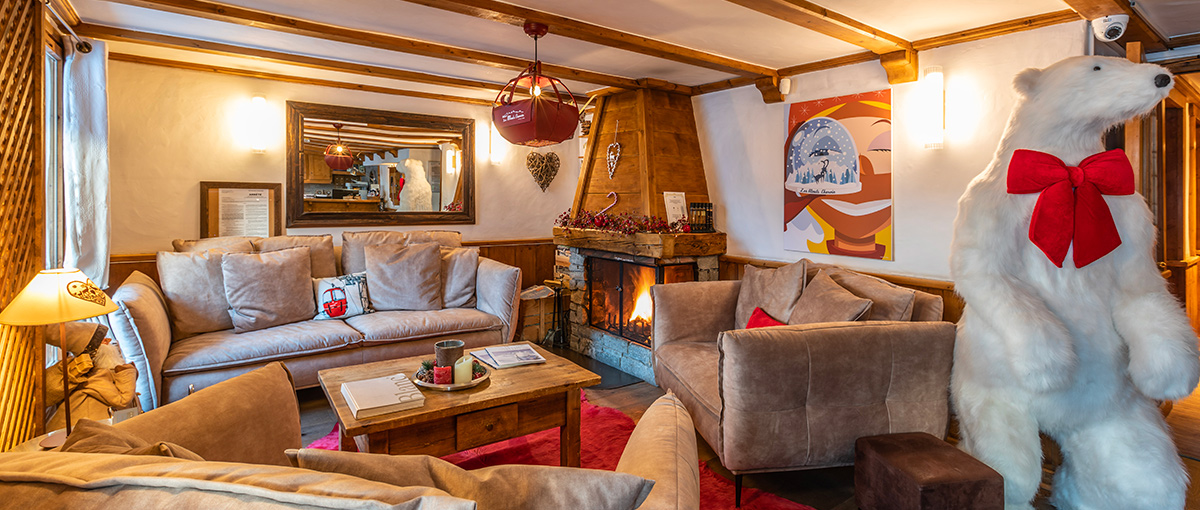 Comfortable, dressed in wood and warm colors, the hotel surrounds you with a cozy atmosphere.
Large living room and a lounge with fireplace welcomes you at every moment of the day.
Every morning you can enjoy breakfast with fresh local organic products, in a relaxed atmosphere, overlooking the mountains of Courchevel ...
In winter, a ski room allows you to store your gear and prepare yourself very easily inside.
---
Our story

A family of pioneers!
The history of Courchevel begins just after the war, skiing is fashionable and Saint Bon valley offers ideal slopes.
The first buildings are built and the first tourists arrive.
The adventure begins in Courchevel and part of it is the Charvin family.

Maurice Charvin
1952 - Maurice is one of the first Courchevel ski instructors. In winter, he teaches the technique of slipping and in summer, he started with two friends the construction of a "big house"...
Hotel Monts Charvin was born and with it perhaps the pleasure of receiving and welcome, to discover, values that the Charvin family shares from generation to generation.
Bernard Charvin
1972 - Bernard, son of Maurice Charvin, child of Courchevel, is selected to Sapporo Olympics.
Ex member of the French ski team from 1969 to 1973, ski instructor, national coach, Courchevel 1850 is where he feels good. Passionate and generous, he likes to tell its story. In 1999, he renovates the Savoyard chalet, turning it as a unique place...
Aurore Charvin & co
Today - Aurore, daughter of Bernard, has the same fiber for hospitality. She continues to write the family story, closely linked to that of Courchevel. She welcomes you to this typical Savoyard hotel, keeping the same values: authentic, warm, sincere... Attention to detail, quality of services makes it an exceptional place.
---
Our services

Make your life easier in the heart of Courchevel 1850!
Enjoy our services
Save time…
• Transfers from Altiport - We organize a taxi to pick you off the airplane, helicopter...
• Transfers from Airport - We organize transfers from or to the airports of Geneva, Lyon or Annecy...
Take care of yourself...
• Beauty care at home - Hairdresser, manicure, pedicure, massages
Enjoy our partners
• Ski & Snowboard lessons and other activities
We take care of booking your ski lessons with ESF Courchevel.
• Skipass
We edit your passes at the reception, available whenever you want...
• Ski Hire and Snowboard
Benefit from our special rates.
• Restaurants
We recommand and book the best restaurants and tables for you.
Please note that a 5% charge is applied on skipass and ski lessons rates when purchasing at the hotel.
---
Events & corporate meetings

To combine work and relaxation in a tonic framework we offer a customized organization for your private or corporate special events.
You have a project and would like a customized offer?
Get in touch!
---